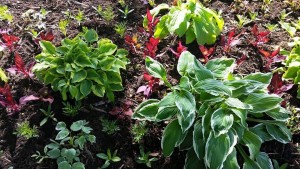 Thank you to all of our wonderful volunteers for making our neighborhood flowerbeds look great! MHNA volunteers tend flowerbeds at the following locations:
Cummins Parkway and University Avenue.
Urbandale Avenue and 57th Street.
Urbandale Avenue and 49th Street.
Tower Park, located at 50th Street and Merle Hay Road.
Intersection of Merle Hay Road, Merklin Way, and Hickman Road.
Intersection of Merle Hay Road and Madison Avenue outside the gates of the Des Moines Water Works standpipe.
For more information about the beautification committee, please contact Kathy Battles at kmbattles@msn.com.